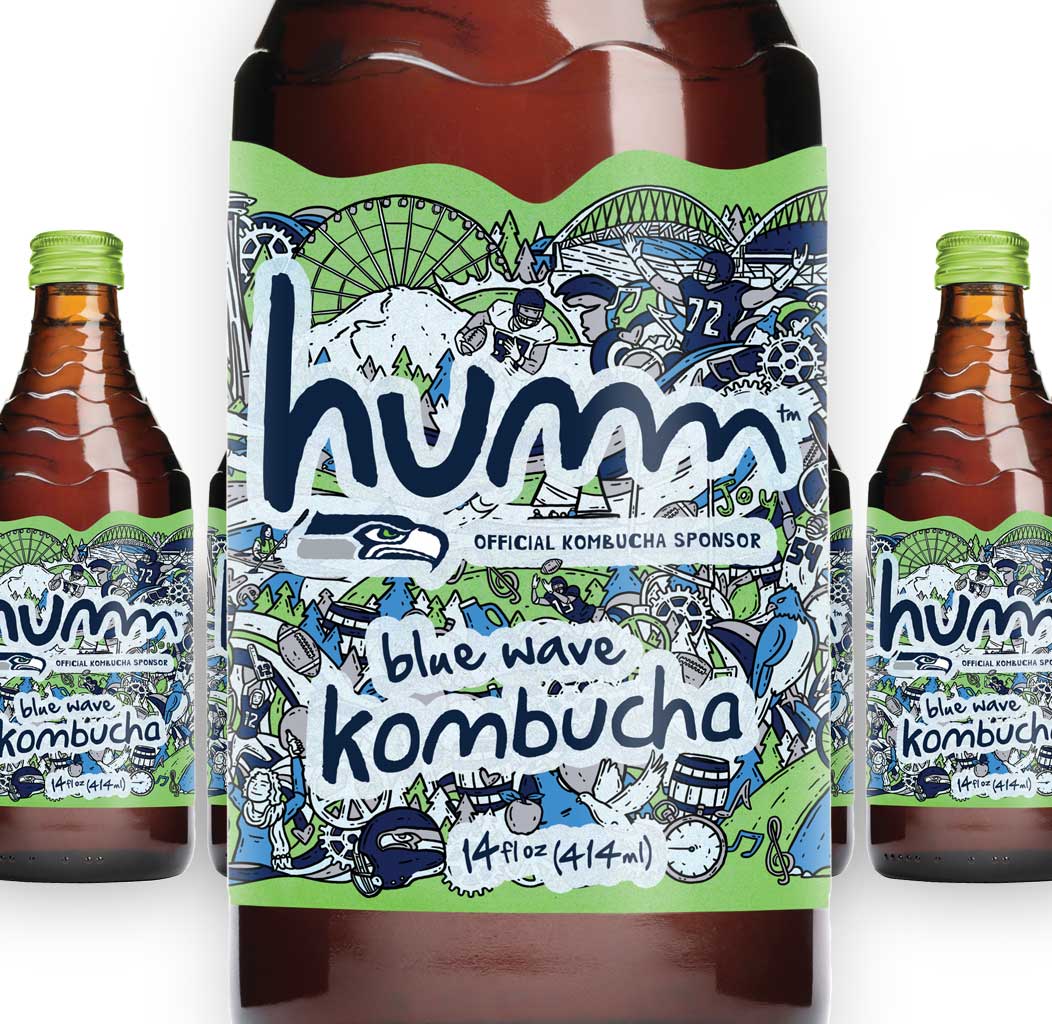 New market campaign + more
When humm had an opportunity to team up with the Seattle Seahawks to become the "Official Kombucha" for the franchise, they tapped Perez design to develop the creative campaign that would introduce a new beverage to Seahawk fans at Lumen Field and the Seattle area. The challenge was finding the solution to creatively combining the spirit of two strong brands in a manner that would keep their respective spirits intact.
Challenge accepted. A campaign was launched that encapsulated the fun and whimsical feel embraced by humm along with specific landmarks and moments that  highlighted both the Seattle Seahawks and their fans. In addition to a campaign specific label design, in-stadium promotional items, posters, and ad campaigns were deployed.
 With the success of this campaign, Perez design was engaged to create additional packaging elements for humm which included packs specifically made for Costco markets, and an additional custom label for Target stores.
Assists: Words Noah Walden | Label Illustration Taylor Rose